Audi Leasing vs. Buying Guide
Learn Which Financing Solution is Best for You
So you've decided that your next car is going to be an Audi. Congratulations! As you determine which sedan, coupe, or SUV looks best on you, you have one more decision to make. And it's an important one at that. Depending on your driving style and preferences, choosing the wrong financing approach can cost you money. Read on to learn the benefits of each, as well as some drawbacks.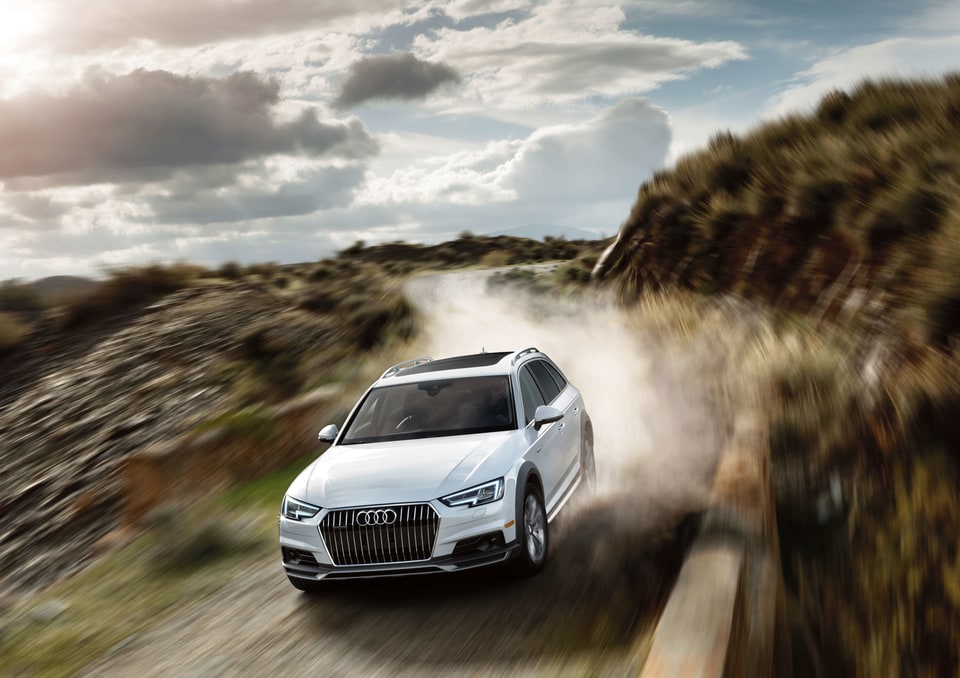 Benefits of Buying Your Audi:
There are no mileage restrictions or excessive wear and tear charges
Because you own your Audi, you're able to customize it however you'd like
Once your loan is paid off, you're entitled to all the equity you've built up
It's your choice when to either sell or trade-in your Audi
Drawbacks of Buying Your Audi:
You typically have a bigger initial down payment
Your monthly payments are generally going to be higher
Once the manufacturer's warranties have expired, you're responsible for all maintenance and repair expenses
Benefits of Leasing Your Audi:
You put less money down initially
Your monthly payments are usually lower
any repairs are usually covered under the manufacturer's warranty
You may be able to drive a nicer, better-equipped vehicle than if you were to buy
Drawbacks of Leasing your Audi:
You have to keep mileage restrictions in mind, which may limit your freedom to take off on a road trip
You have to keep your Audi in original condition, or you may pay a penalty for wear and tear
When your lease is up, you have no equity to use towards your next vehicle
Turn to us for Advice
At Audi Warwick, our finance pros are here to help if you have any further questions. Just visit our Warwick showroom, proudly serving Providence, Cumberland, Cranston, East Greenwich and North Kingstown in Rhode Island. Our finance team will walk you through the available new specials and help you find the Audi of your dreams.
Start Your Application
* Indicates a required field
Your privacy is important to us.
Audi Warwick takes your privacy seriously and does not rent or sell your personal information to third parties without your consent. Read our privacy policy.
Finance Hours
Monday

9:00AM-6:00PM

Tuesday

9:00AM-6:00PM

Wednesday

9:00AM-6:00PM

Thursday

9:00AM-6:00PM

Friday

9:00AM-6:00PM

Saturday

9:00AM-5:00PM

Sunday

Closed
See All Department Hours
Dealership Hours
Monday

9:00AM-6:00PM

Tuesday

9:00AM-6:00PM

Wednesday

9:00AM-6:00PM

Thursday

9:00AM-6:00PM

Friday

9:00AM-6:00PM

Saturday

9:00AM-5:00PM

Sunday

Closed
Parts Dept. Hours
Monday

7:30AM - 5:00PM

Tuesday

7:30AM - 5:00PM

Wednesday

7:30AM - 5:00PM

Thursday

7:30AM - 5:00PM

Friday

7:30AM - 5:00PM

Saturday

8:00AM - 4:00PM

Sunday

Closed
Service Dept. Hours
Monday

7:30AM - 5:00PM

Tuesday

7:30AM - 5:00PM

Wednesday

7:30AM - 5:00PM

Thursday

7:30AM - 5:00PM

Friday

7:30AM - 5:00PM

Saturday

8:00AM - 4:00PM

Sunday

Closed